Introducing Afterpay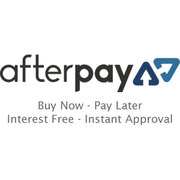 Afterpay has arrived at Auto Parts Supply!
Here at Auto Parts Supply we are always interested in offering our customers the best value for money options and services.
That is why we are happy to announce the ability to purchase items using Afterpay on our website.
Never heard of Afterpay before?
Afterpay is an easy tool that can be used to shop as usual, buy what you want today, and then pay for it over time.
Shop as usual, then choose Afterpay as your payment method at the checkout. First-time customers complete a quick registration, returning customers simply log in. It's that easy!
We hope you continue to enjoy shopping and using Afterpay with us.
- The APS Team
To find out more about Afterpay itself click Here